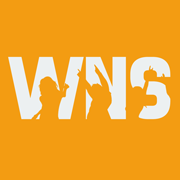 Entertainment
Team: Lambda Chi Alpha
Dancing for: Sharon Muran and Larry Elkins
Bio: This year will mark my 4th year participating in Wake 'N Shake as a student at Wake Forest. I spent one year as a fundraising committee member, 2 years on the fundraising executive board, and this year is my first year on the entertainment executive board. I am dancing for my Grandpa, Larry Elkins, and my Grandma, Sharon Muran, who both have passed away due to cancer earlier on in my life. I wouldn't be the person I am today without the influence of my grandma and grandpa so I participate in Wake 'N Shake to remember them.
Dancer has raised $500.00 which is 100% of their goal of $500.00.
Send a donation to Grayson Felton to help their campaign!
Recent Activity
Grayson Felton received a $200.00 donation.
Grayson Felton received a $300.00 donation.