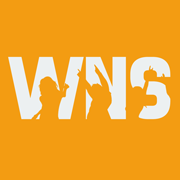 Champion Relations
Team: ΔΔΔ
Year: Junior
Dancing for: Elise Bouchner, Suzanne Katchmar
Bio: This is my second year on WNS Exec as one of the heads of the Champion Relations Committee, and WNS holds a special place in my heart. Cancer research is crucial because new developments in cancer therapies that come from that research are the reason why people are able to win their battles with cancer. This year I'm dancing for my close friends, Elise Bouchner and Suzanne Katchmar.
Dancer has raised $350.00 which is 35% of their goal of $1,000.00.
Send a donation to Emma Ryan to help their campaign!
Recent Activity
Emma Ryan received a $250.00 donation.
Emma Ryan received a $100.00 donation.