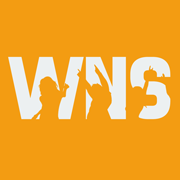 Team: ΔΔΔ
Year: Freshman
Dancing for: Julie Larrabee
Bio: Hi, this is Ellie McFarland! I am currently a Freshman at Wake Forest University and I am working with Wake 'N Shake this year. Wake 'N Shake is is a 12-hour dance marathon for students. The money raised during this philanthropic event benefits the Brian Piccolo Cancer Research Fund. I am working as a champion relation. The purpose of a champion relation is to gather cancer survivors of all ages, from the community, to participate and speak during the event. I am really passionate about this event because my grandma battled and beat breast cancer and I am dancing in this event in honor of her. She was an absolute warrior during the process and she is such an inspiration to me everyday. Even though she rocked her sparkly wigs, cancer is tough and donating to the Brian Piccolo Research fund can take us one step further to helping those battle.
Dancer has raised $0.00 which is 0% of their goal of $2,500.00.
Send a donation to Ellie ` McFarland to help their campaign!
Recent Activity
No recent activity.