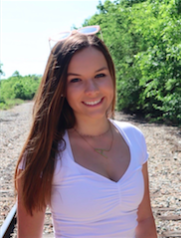 Team: ΔΔΔ
Year: Freshman
Dancing for: I am dancing for Chloe, a young girl I met my senior year of high school while fundraising for LLS (Leukemia and Lymphoma Society). She has kicked cancers butt not once but TWICE and is such an inspiration. I continue to carry out my fundraising efforts on her behalf!
Bio: My name is Alyssa and I am a freshman at Wake. My senior year of highschool, I became very involved in a fundraiser for LLS (the Leukemia and Lymphoma Society) when I truly understood the importance of cancer research and how these donations make such an incredible difference. While fundraising for LLS, I met Chloe who spent many years battling childhood cancer. LLS helped her and her family tremendously, and I look forward to continuing my fundraising efforts through Wake N Shake.
Dancer has raised $0.00 which is 0% of their goal of $100.00.
Send a donation to Alyssa Dendle to help their campaign!
Recent Activity
No recent activity.